Back to School 2022 - 2023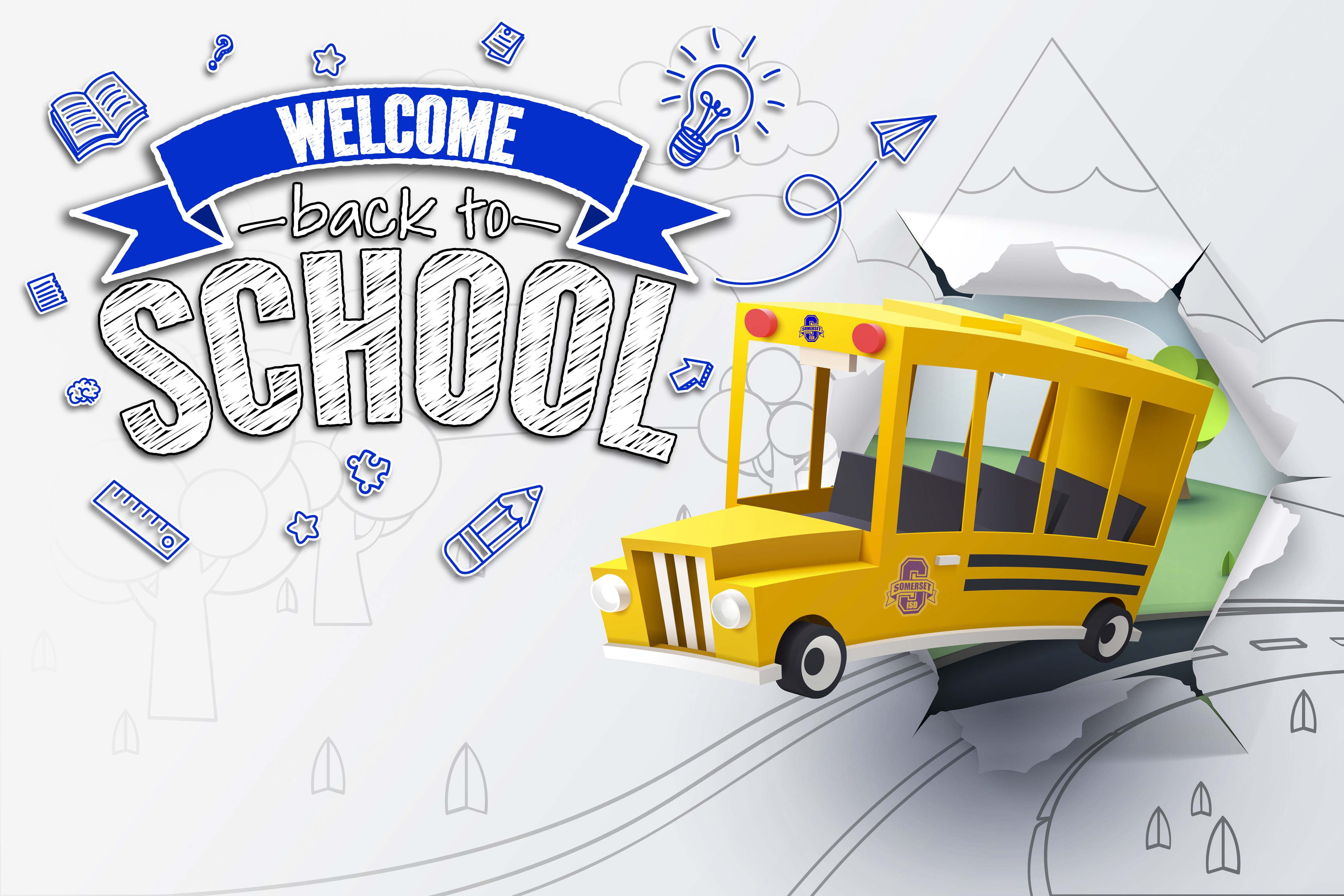 Parents/Families:
We certainly hope that you and our amazing students had a great summer. Everyone is eager to see the students back in schools! This notice is provided to keep you updated on back-to-school procedures. In order to maintain proactive communication, below are some important details.
School Safety and Security Procedures
Safety and security have been a priority for Somerset ISD Board of Trustees and administration. The 2019 Bond package included security improvements to districtwide facilities, and federal, state, and local funds are also used to maintain safety and security initiatives. The upgrades are as follows:
Secured commissioned police officers at every campus.

Added secure vestibule entrances with video and two levels of push button, controlled access points. This feature includes two checks for visitor entrance into the school.

Upgraded and added high definition cameras to all campuses and facilities.

Established perimeter fencing and locked gates as a priority for high school and ZECLA, and will be adding privacy fencing for elementary and ECE playgrounds.

Established card readers for staff at main entrances for all campuses.

Conducted School Safety and Security audits for all district facilities, including campuses.

Conducted safety drills and developed emergency operations plans for all campuses and facilities.

GPS tracking systems are installed in each bus.

Created an anonymous reporting system for students to report suspicious activity.

Created the THRIVE Center to support with social and emotional needs.
Exercises and drills are key to ensuring that staff, students, and community partners know their roles and responsibilities in the school's emergency operations plan. Schools are required to conducts drills specific to the emergency operations plan, including fire drills, lockdowns, shelter-in-place, evacuations, and others, to ensure that responses are well-executed. Drills are used to validate a specific capability in the school's plan, provide training, or practice skills to establish a culture of preparedness. Expect that these drills will be conducted on a routine basis.
The safety of students has been a priority and will remain a focus to create an environment where children feel safe and secure and have the ability to learn every day. Somerset ISD will continue to commit resources to keep school safety and security at the forefront.
Instructional Expectations
Somerset ISD continues to be recognized as a top-performing academic district in Bexar County and across the state, because we have stellar staff and students. The goal is to ensure that students are consistently provided with high quality experiences, and the power of a quality teacher with direct classroom instruction is unmatched.
This year, all students will be required to complete at least one product/project to coincide with grade level and course learning standards. The overarching purpose of this requirement is for students to utilize higher level thinking and problem solving skills that align with the college and career readiness standards. These projects will constitute a major grade. Further guidance will be provided by your child's teacher.
Attendance is imperative to your child's success and will be monitored closely. Per Texas Education Code, "a student in any grade level from kindergarten through grade 12 shall not be given credit or a final grade for a class unless the student is in attendance 90 percent of the days the class is offered."
Legal policy also indicates that "a classroom teacher must assign a grade that reflects the student's relative mastery of an assignment (how the student shows grade level/course mastery of learning)" and must assign grades based on the "student's quality of work." There is an expectation, therefore, that students submit assignments and demonstrate appropriate mastery of the Texas Essential Knowledge and Skills (TEKS). Per local policy, students will earn a minimum of two (2) grades per week for each subject. Students who fail to submit assignments within established deadlines will receive a failing grade. Make up assignments for excused absences must be completed within the timelines communicated by the teacher. All grades will be averaged for report cards and this average will be used to award or deny course credits at the secondary level.
Health and Safety
Administrators have worked diligently the last two years to ensure that health and safety are top priorities for everyone. Campus staff has also incorporated consistent sanitizing and safety measures, and we encourage parents' vigilance with monitoring of their child(ren). Face covering and/or masks are optional, though designs must be school appropriate.
Communication
Information is provided through our Skyward, Remind 101, and the updated Somerset ISD website. Download the Somerset ISD app to ensure that you stay current with updates via your phone. Parents and families should also make sure that their Skyward account has been updated with addresses, phone numbers, and emails. To set up or update your account, go to the district's website and click on the Skyward link from the home page. Contact the technology department at 210.750.8960, if assistance is needed.
Technology
All students in grades 8 through 12 will be issued a Chromebook once the agreement form has been signed by both the parent/guardian and student. Primary instruction will be provided in the classroom, and the Chromebook will be used to supplement, complete, and in some instances, submit assignments. Students are expected to adhere to the information outlined in the Technology Check Out Agreement form and consistently follow acceptable use policies. Students should maximize instructional time during the regular school day to complete assignments. Students in pre-kindergarten through 7th grade will have access to devices at school, though these will not be directly assigned to students for home use.
School Supplies
Families are asked to ensure that students have grade-appropriate basic supplies, e.g., paper/spiral notebooks, crayons, pens, pencils, scissors, markers, glue stick, and a school box, plus individual hand sanitizers. Students will be required to have their own supplies to abide by health and safety guidelines. We understand that some families may be experiencing financial hardships. If school supplies are needed, please notify your child's teacher or the campus administrator for assistance. Somerset is here to assist. Other items that are generally on the school supply list will be provided by the school. Students may bring personal water bottles or refillable containers; however, only water is allowed. Students in grades 7 through 12 may only use clear plastic containers.
Code of Conduct and Dress Code
When schools and classrooms are orderly, students excel and distractions are minimal. All students are required to adhere to the board- approved dress code. Visit the "For Parents" section of the Somerset ISD's website to access the Student Handbook and Student Code of Conduct. These documents detail the expectations for behavior, dress, grooming, and other school operations.
Meals and Snacks
Somerset ISD operates closed campuses. This means that students may not leave campus during the regular school day. Free meals are provided to all students and include various menu options. Snacks must be store-bought and sealed.
Campus Hours
Campus office staff will be available from 7:30 a.m. – 3:30 p.m. for elementary campuses and 8:30 a.m. to 4:30 p.m. for secondary campuses. Appointments must be scheduled, since visitors are limited for health and safety reasons. Special hours will be available by appointment, as well.
Athletics and Extracurricular
Students in athletics and/or other extracurricular activities are required to maintain grades and comply with the Student Code of Conduct. Administrator discretion will be used to determine whether a student will participate or not.
We are extremely grateful for the time and dedication that campus staff has committed to ensuring that each child receives a high quality education with positive learning experiences. Please join us in reaching out to thank Somerset ISD's amazing educators.
We want to also express our gratitude for your hard work and commitment to making sure that your child continues to learn and progress at expected levels. Our team is here to work side-by-side with you. For additional information, please contact your child's teacher and/or administrator.
Best regards,
Sheila Collazo, Associate Superintendent
Kriesti Bunch, Chief Academic Officer
STUDENT CODE OF CONDUCT & DRESS CODE
Download the attached PDF documents.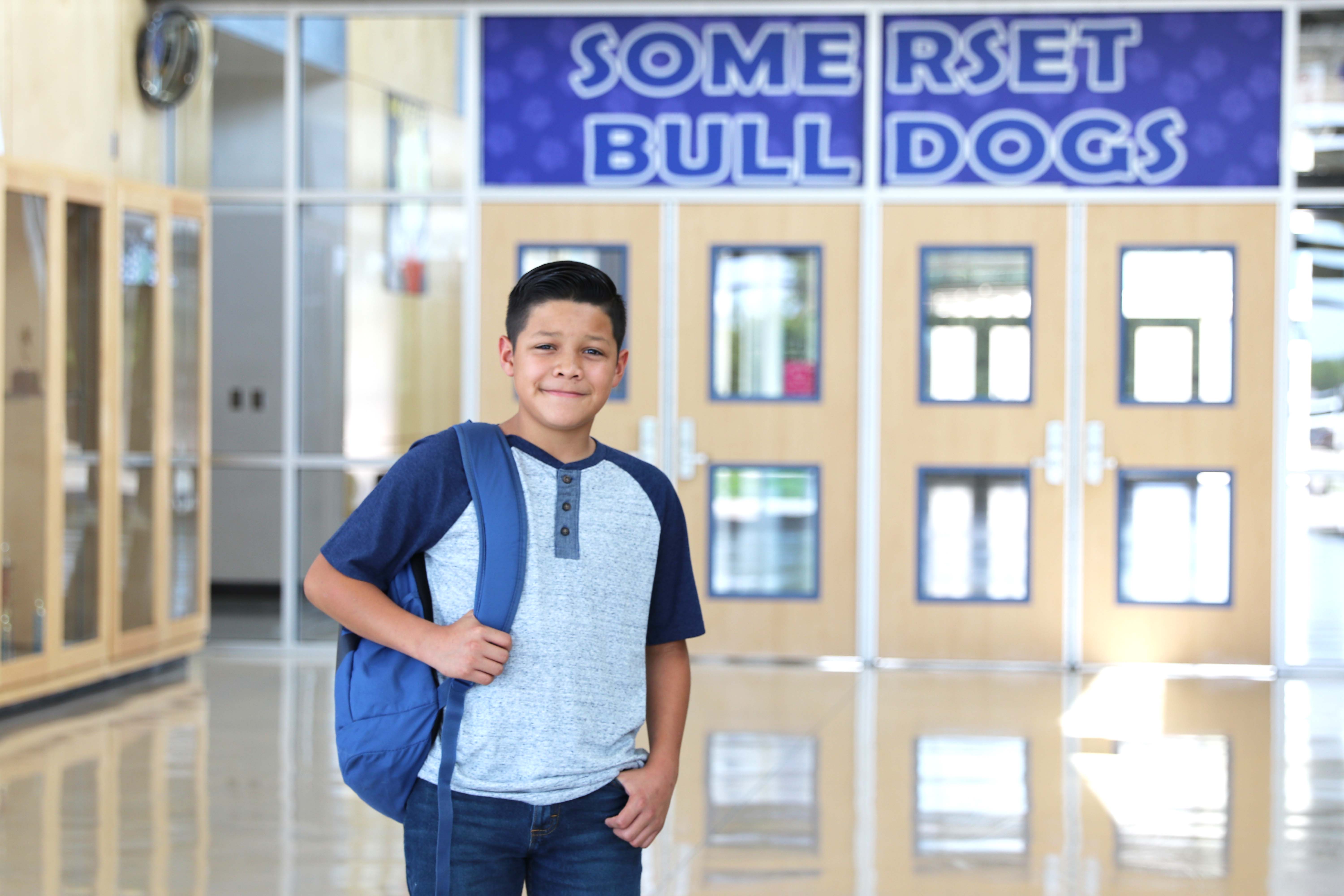 NEW STUDENT REGISTRATION
We are excited and looking forward to welcoming our students back to a new school year. As part of the registration process, any new student to Somerset ISD is asked to call and make an appointment with their individual campus prior to submitting a registration packet. Once your appointment is set, the campus registrar will meet with parents and review the requested documents.
Call your student's individual campus to make an appointment.
Somerset High School
210-750-8958
ZECLA
210-750-8959
Somerset Junior High
210-750-8967
Savannah Heights Intermediate
210-750-8964
Barrera Veterans Elementary
210-750-8963
Somerset Elementary School
210-750-8961
Early Childhood Elementary
210-750-8962
* If a student withdrew prior to the ending of the previous school year, they will need to re-register as a new student.
DOCUMENTS NEEDED PERTAINING TO REGISTERING NEW STUDENTS

New student registration is held at each school office. Please call the specific campus for more information on registration. Parents/Guardians should bring the following documentation (all documents are mandatory) when registering new students...

1. Proof of Residency (A current utility bill, tax record or lease agreement is due at enrollment.)

2. Withdrawal Form (This form, to be presented at the time of enrollment, must show the date that the student withdrew from the previous school. Records must be requested within 10 days of enrollment. This form is not necessary during the summer months.)

3. Last Report Card/Unofficial Transcript. (Students in the 11th or 12th grade or those repeating 9th grade must furnish an unofficial transcript with 10 days of enrollment.)

4. Student's Social Security Card (This must be presented at enrollment.)

5. Student's Birth Certificate (This must be presented at enrollment. If the student was born in Texas, it can be obtained at the San Antonio Health Department.)

6. Current Immunizations (shot) records. (This must be presented at enrollment and all immunizations must be up-to-date.)

DOCUMENTS NEEDED RELATING TO PARENTS/GUARDIANS TO REGISTER NEW STUDENTS

a. The Parent's Texas Drivers License (Must be presented within 10 days of enrollment.)
b. If there is a change in custody, the student's parents and/or guardian must provide a Power of Attorney document or divorce decree, within 10 days of any such change.

c. If the parent/guardian and student are living with a third party, the parent/guardian and the homeowner must meet with a notary public to obtain a proof of residency document. (This must be presented at time of enrollment.)

For further information, please contact the registrar at the particular campus that you are registering the student.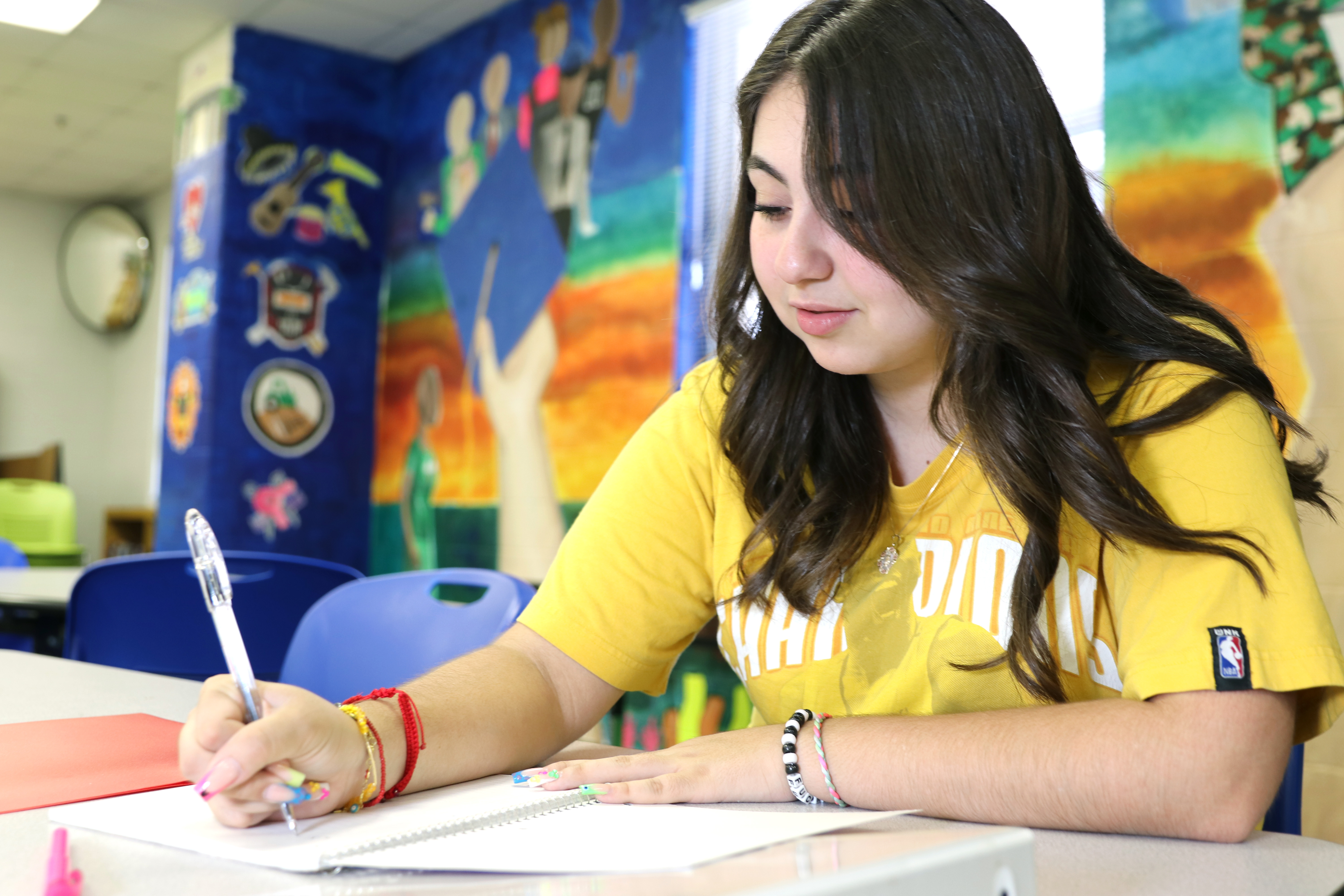 BACK TO SCHOOL SUPPLY LIST
Somerset ISD is providing the majority of school supplies for each student this year.
Parents are asked to provide the following items for their child in every grade level and replenish these items throughout the year:
Paper/Spiral notebooks
Crayons
Pens
Pencils
Scissors
Markers
Glue stick
School box/pencil bag
Back pack
Hand sanitizer
Additional supplies are needed for each of the following grade levels
LIFE SKILLS
2 Changes of Clothes (Labeled w/Name)
Diapers/Pull-ups (If your child requires them)
PRE KINDERGARTEN
1 Change of Clothes (Labeled w/Name)
1 Mat (No Yoga or exercise mats)
1 Blanket (Labeled w/Name)
JUNIOR HIGH AND HIGH SCHOOL
4 pkgs of #2 pencils (12ct)
4 pkgs of pens (Blue or Black 12ct)
4 Spiral Notebooks
4 Composition Books
4 Assorted Folders W/Brads
4 Assorted Folders W/O Brads
1 pkg Highlighters (Assorted 4ct)
1 Two-inch Three-ring Binder
1 pkg 5 dividers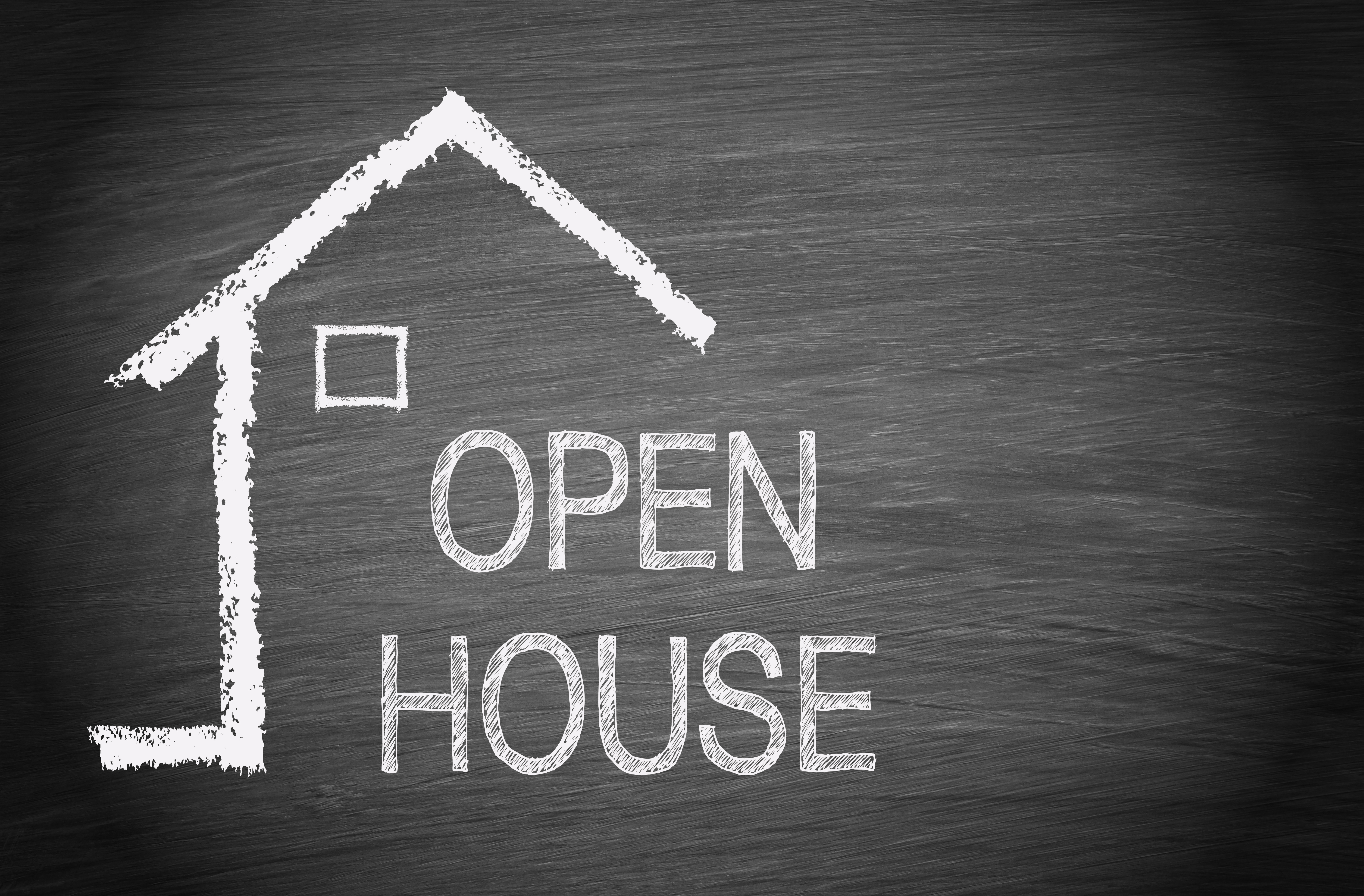 OPEN HOUSE DATES
At Open House parents will be able to meet their child's teacher, checkout the classroom and get a jump start on the new school year.
Open House events will be in-person and held from 6:00- 7:00 PM.
August 11th
Somerset High School
August 16th
ZECLA High School
Jr. High School
August 17th
Somerset Elementary School
Barrera Veteran's Elementary School
August 18th
Early Childhood Elementary School
Savannah Heights Intermediate School
SCHOOL PARKING, TRAFFIC RULES, AND REGULATIONS
Download the attached PDF documents to register your vehicle for the 2022-2023 school year.