🎶It's the most wonderful time of time of the year🎄🎶 Our talented students have Christmas performances throughout the next two weeks in the evening at our new Performing Arts Center. Take a look at the schedule of events
https://www.sisdk12.net/events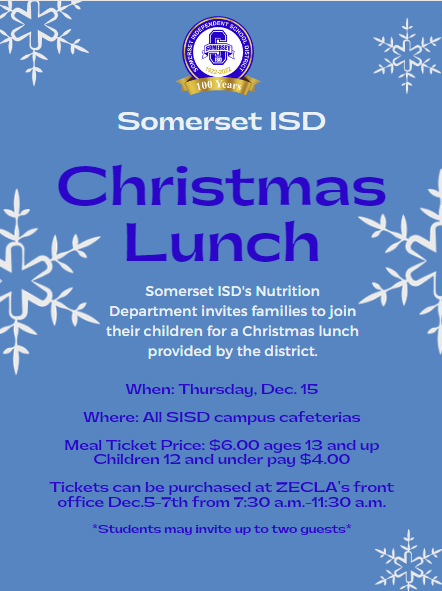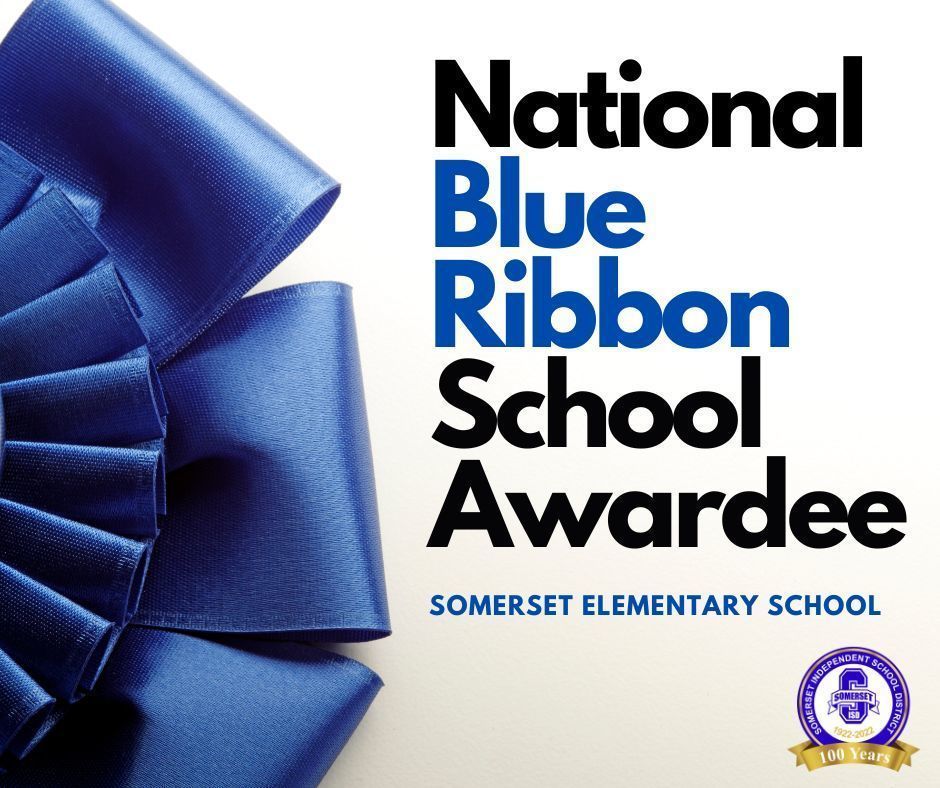 Parent Reminder: Somerset ISD campuses and offices will be closed Monday, Sept. 5th in observance of Labor Day. Students will return to classes on Tuesday.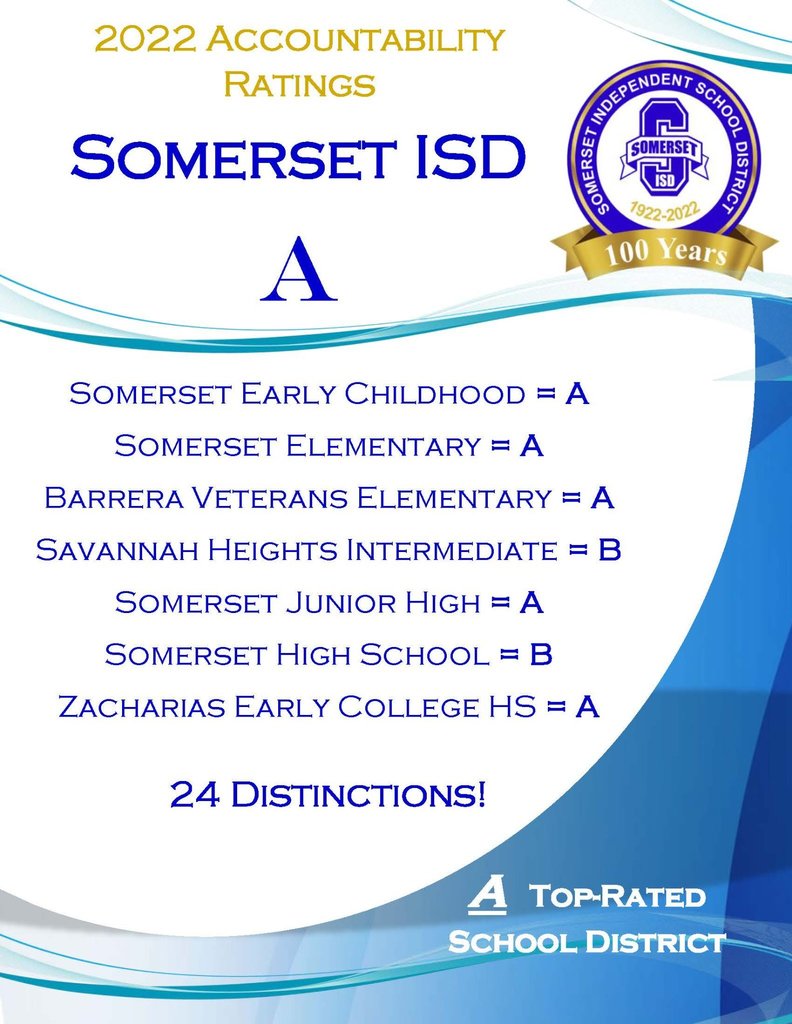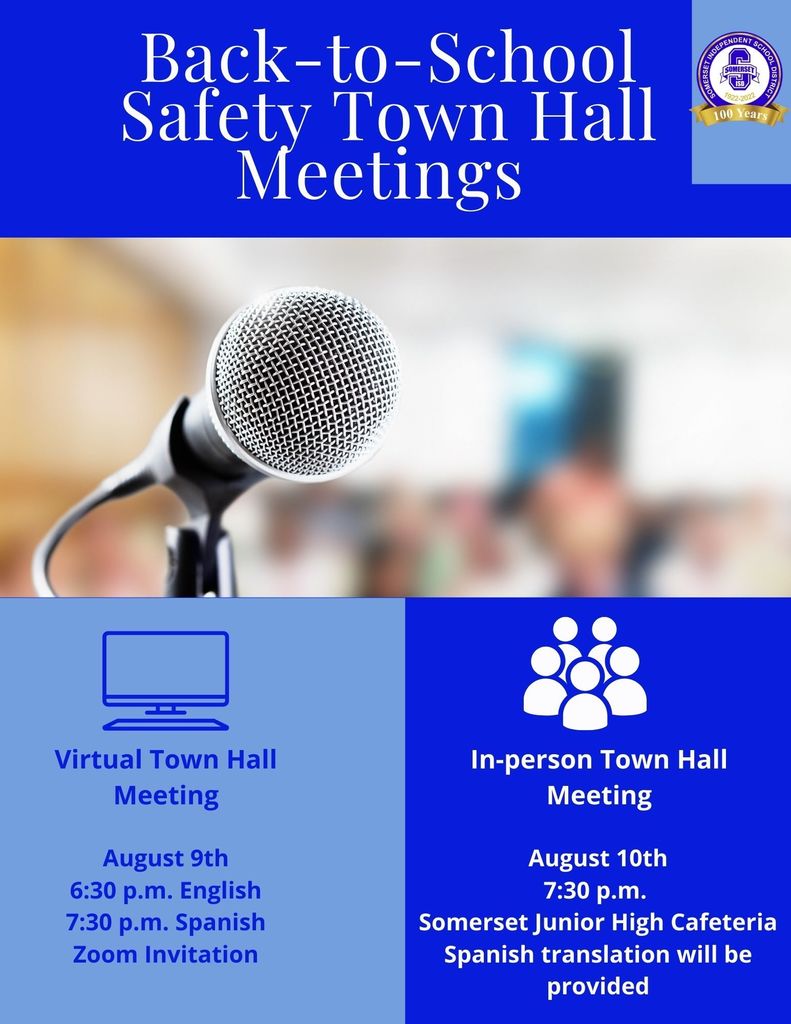 New Student Registration kicks off tomorrow July 26th- 28th! Place: ZECLA Library Times: 8:00 am-11:00 am and 1:00 pm-3:00 pm

First Day of School is Monday, Aug. 22nd!